Barnes and Noble invited Paper Trax to their Mini-Maker Faire at their flagship store in Baltimore, on the Inner Harbor (Nov 5-6, 2016).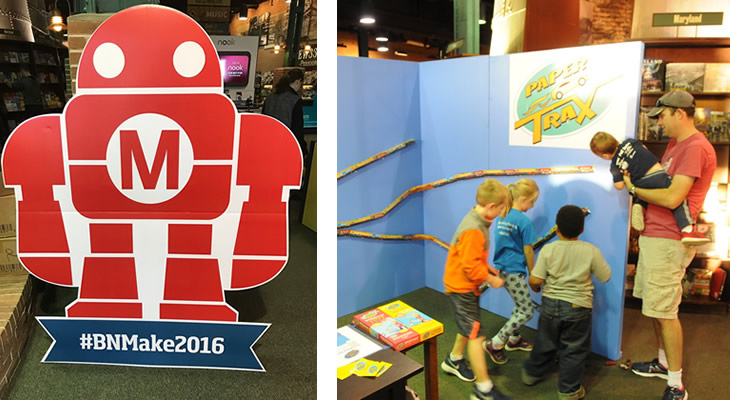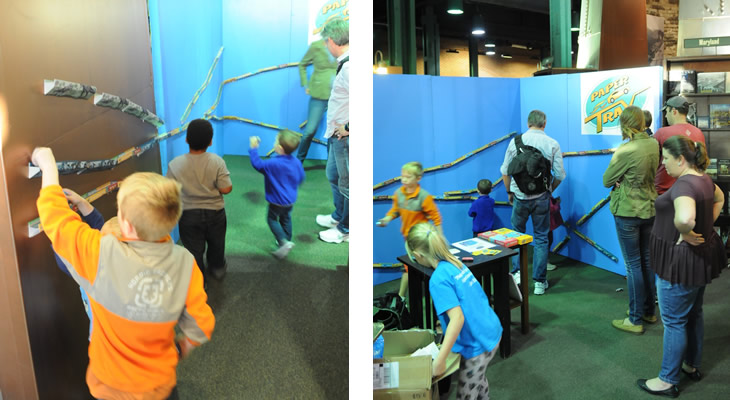 All the kids who played with Paper Trax had a blast! We saw several kids doing the patented Paper Trax happy dance!
The Maker Faire showcases creativity, resourcefulness and ingenuity in arts, crafts, food, science, technology and engineering.
Paper Trax sponsored a Maker Saturday at Berkeley's Habitot Children's Museum, and the proceeds from the day's sales went to the museum!